NEWTON PARK HORTICULTURAL SOCIETY

© Newton Park Horticultural society. All rights reserved. Privacy Policy | Contact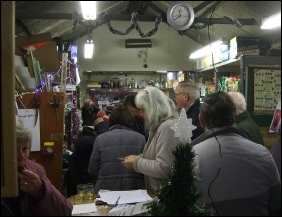 Christmas Party
buying raffle tickets
WELCOME TO NEWTON PARK H.S.
Founded 1939 it is situated on the Newton Park West site alongside the park in Rayners Lane. Pedestrian entrance is by 321 Alexandra Ave just downhill of the Drake Road junction. Loading access for bulky items/large orders is via the access road by 1 Drake Road.
Open two hours every Sunday morning from 10.30 am to 12.30pm it stocks a wide selection of all the consumables any gardener usually requires sold at very competitive prices. Whether you want seeds, pots, composts, foods or poisons, netting, ground cover, hose adaptors or a whole host of many other items, it is always worth checking us out first.
In season we also stock bulbs and tubers such as daffodils, tulips, crocii, hyacinths, gladiolas, potatoes, onions (main and Autumn/japanese) etc..
Gardening advice of course is always freely available (and sometimes too freely available!).
Keep weeds under control
Start to feed citrus plants
Increase the water given to houseplants
Feed hungry shrubs and roses
Sow new lawns or repair bare patches
Prune fig trees
Divide bamboos and waterlilies
Sow hardy annuals, herbs and wild flower seed outdoors
Protect fruit blossom from late frosts
Tie in climbing and rambling roses


Spring is an optimistic time for gardeners. Hopefully with the lengthening of daylight hours and the abolition of Coronavirus restrictions this will fire you with lots of enthusiasm. By the time you read this many of you will have already started planning or planting for the growing season ahead. Don't worry if you haven't as we will be holding a bumper plant sale on May 8th. Before that we have our AGM – the first proper one for some time! Do try to attend. During Coronavirus restrictions the Committee rolled over membership subscriptions so if you haven't renewed your membership this year it will lapse.
Hopefully, your enthusiasm will go further than planning and planting. The long-term future of the Society will be determined by its members. Or at least, by those members willing to be more involved in its affairs. I keep saying that the existing stalwarts will retire or expire one day. We would welcome new faces and new ideas and certainly some backup for all the main roles to ensure the Society runs smoothly in the future. Our Constitution says that we must have an AGM and report to our members. It is a rather pointless exercise if hardly any members attend. It is not too late to make some resolutions to get more involved in your society.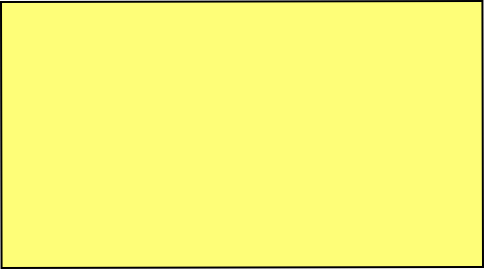 AGM 28th April
7pm at the shed
7
PLANT SALE SUNDAY MAY 8TH